art & tech
collective
FROM THE BALKANS
WE LIKE TO MAKE THINGS,
BREAK THINGS, MAKE THEM BETTER.

NETWORK OF CREATIVE PROFESSIONALS EXCITED BY DESIGN AND
TECHNOLOGY. WE ARE EXPLORERS, READY FOR ADVENTURE.
WHEREVER THE JOURNEY TAKE US.
CREATIVE
DIVERSITY
We salute all you creative
minds out there. Your work,
skills & freedom of expression
are all inspiring.

GREAT SPIRIT OF
COLLABORATION
There is nothing that we
enjoy more than putting
heads together and coming
up with creative solutions.

TALENT
SUPREME
Talent is a unique gift.
We believe that putting the right
talent on the right projects is the way
to deliver awesomeness.

THE
BALKANS
If one knows where to look.
We take pride in our handpicked talent
base of more than 30 gifted illustrators,
designers, typographers, developers,
motion graphers, animators, musicians,
CGI artist, sculptors, studios
& production houses...

OUR GOAL IS TO CREATE CHEMISTRY
BETWEEN OUR HOMEGROWN TALENT
AND CREATIVE COMPANIES AROUND
THE WORLD.

We match projects to talent and expertise. Our job is to facilitate a smooth working process, while ensuring great creative output. We give tools to agencies and creative companies alike to broaden their expertise and reach, without losing ownership & integrity.

We like to call this CREATIVE PRODUCTION.
This is just a part of our talent offering.

Give us a ring, and we will partner you with the right talent folios.
GIVE US
A BRIEF
Tell us everything we
need to know about
project deliverables,
deadlines, budgets...

WE'LL FIND BEST
MATCHING TALENT
Based on specifics we
will find the best people,
and share their
work with you

ALL SYSTEMS
GO
We manage the whole project.
Create timelines, milestones &
reviews to keep projects on track.
Let's make magic.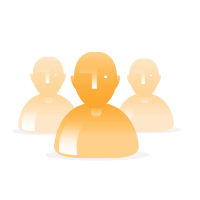 TALENT
SOURCING
Pick and choose from
our database of Illustrators,
CGI artists, motion graphers,
musicians, branding &
design specialists...

CREATIVE
PRODUCTION
From sketches to artworks,
wireframes to live pages,
storyboards to finished films,
we can take on projects
every step of the way.

CONTENT
DEVELOPMENT
We love games, films,
multimedia storytelling...
Tell us more about it and
will find a way to bring it to life.

LETS MAKE
OFFICE GERMANY
WE ARE LOOKING FOR
MORE PEOPLE TO COLLABORATE
OUR BLOG
Balkan Labs GmbH | Schumannstraße 7b 10117 Berlin Germany
Tel +491795746728 hello@balkanlabs.com
www.balkanlabs.com
Managing Director / Geschäftsführer: Daniel Djarmati
Registered Office / Sitz: Berlin
District Court / Amtsgericht: Berlin Brandenburg
BUT WE WISH YOU TO LIVE LONG AND PROSPER

Maybe
you should
OR JOIN US!
Nothing to see here.
Scroll along!
It's getting dark.
Something is coming.
© Copyright 2014 - 2019 Balkan Labs GmbH